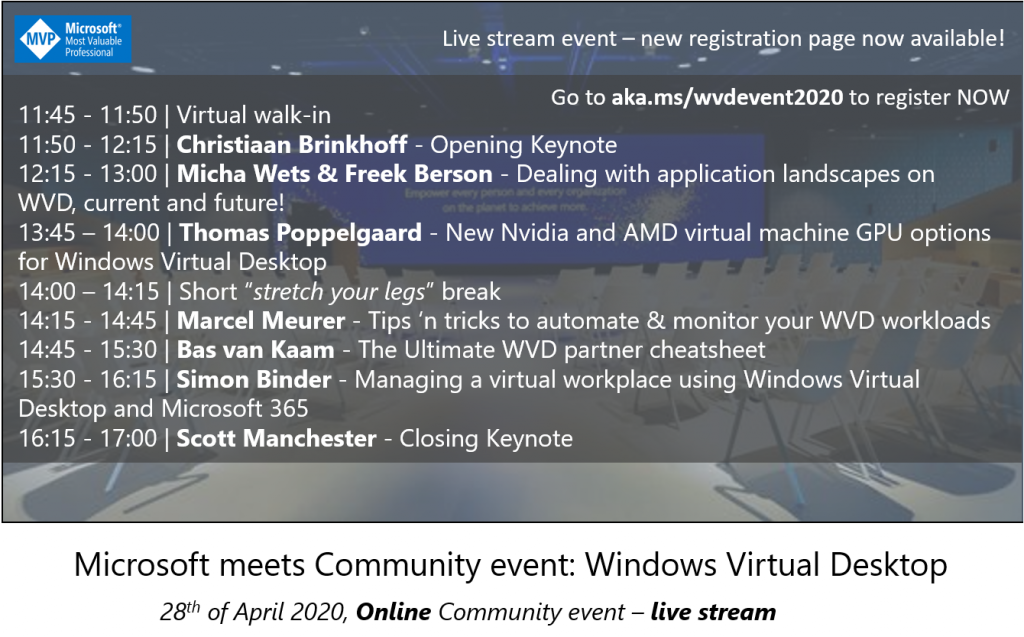 (ONLINE EVENT) Microsoft meets Community event: Windows Virtual Desktop
(ONLINE EVENT) Microsoft meets Community event: Windows Virtual Desktop
---
Event Start Date:
April 28, 2020
Event End Date:
April 28, 2020
Event Venue:

Microsoft meets Community event: Windows Virtual Desktop
Learn and connect. I'd like to start by thanking everyone that has adopted Windows Virtual Desktop since we announced general availability on September 30, 2019! The interest in Windows Virtual Desktop (WVD) is enormous and implementations are growing every single day.
This free community event is organized for Microsoft customers and community participants that are keen to learn from the best MVP Community WVD Rockstars out of Europe — sharing their experiences and best practices from the field.
This is a must-attend event – make sure to preserve your online seat TODAY! Register HERE.